In order not to occupy the time of a certain part of users, I will write right away that to work with WhatsApp, you need root in your phone! As well as a premium account on the site!
Specify numbers, when sending messages, it is necessary only in the international format, it means that they must begin with +...
In order to enable the function of sending messages through WhatsApp, you need to go to the settings of the application in the phone and enable the item

"Enable work with WhatsApp"

in the WhatsApp (root) category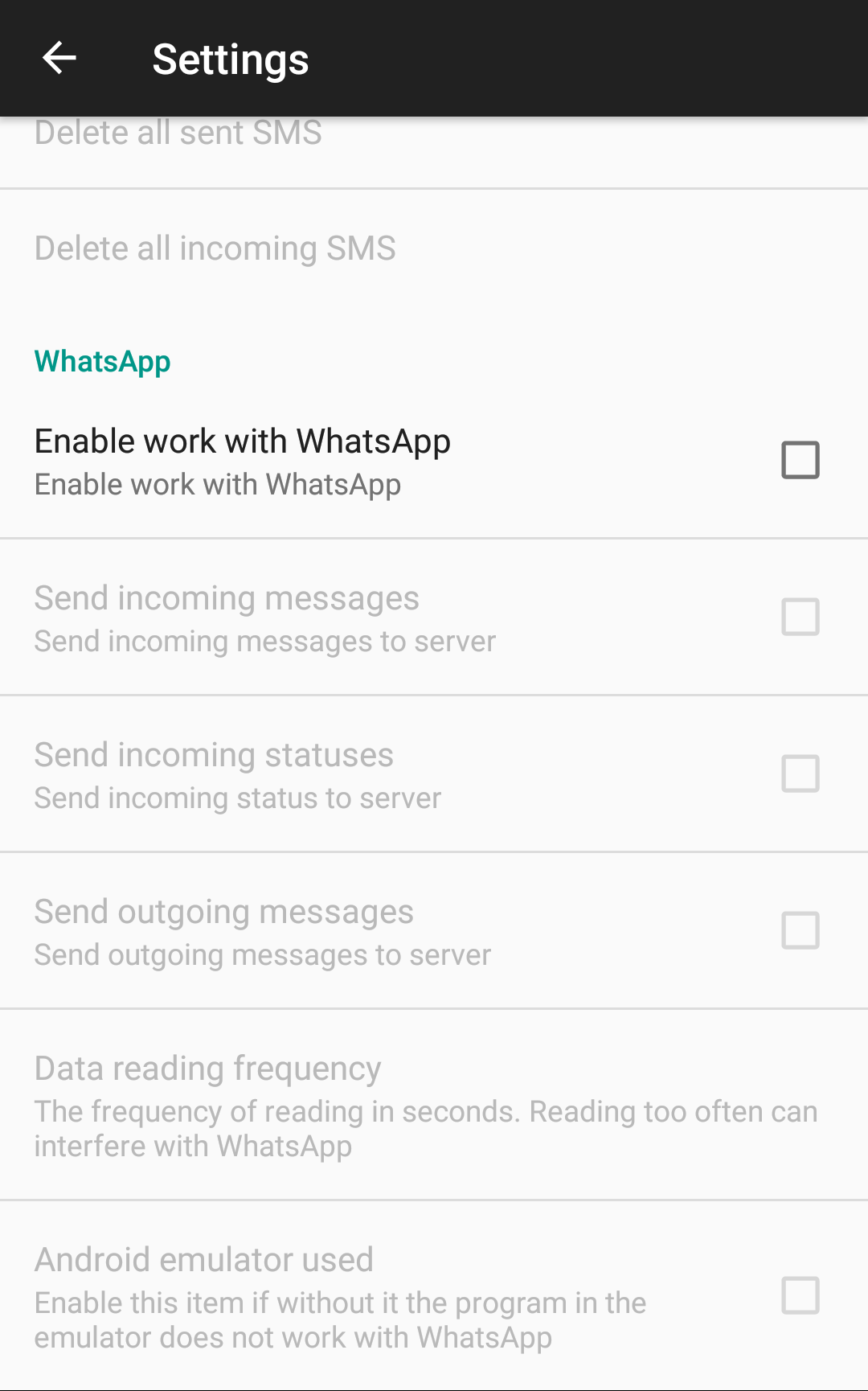 If you already have root, the program will request access to it, and then ask for permission to access the memory card (if you have not previously given it). If everything went well, then additional menu items will become active.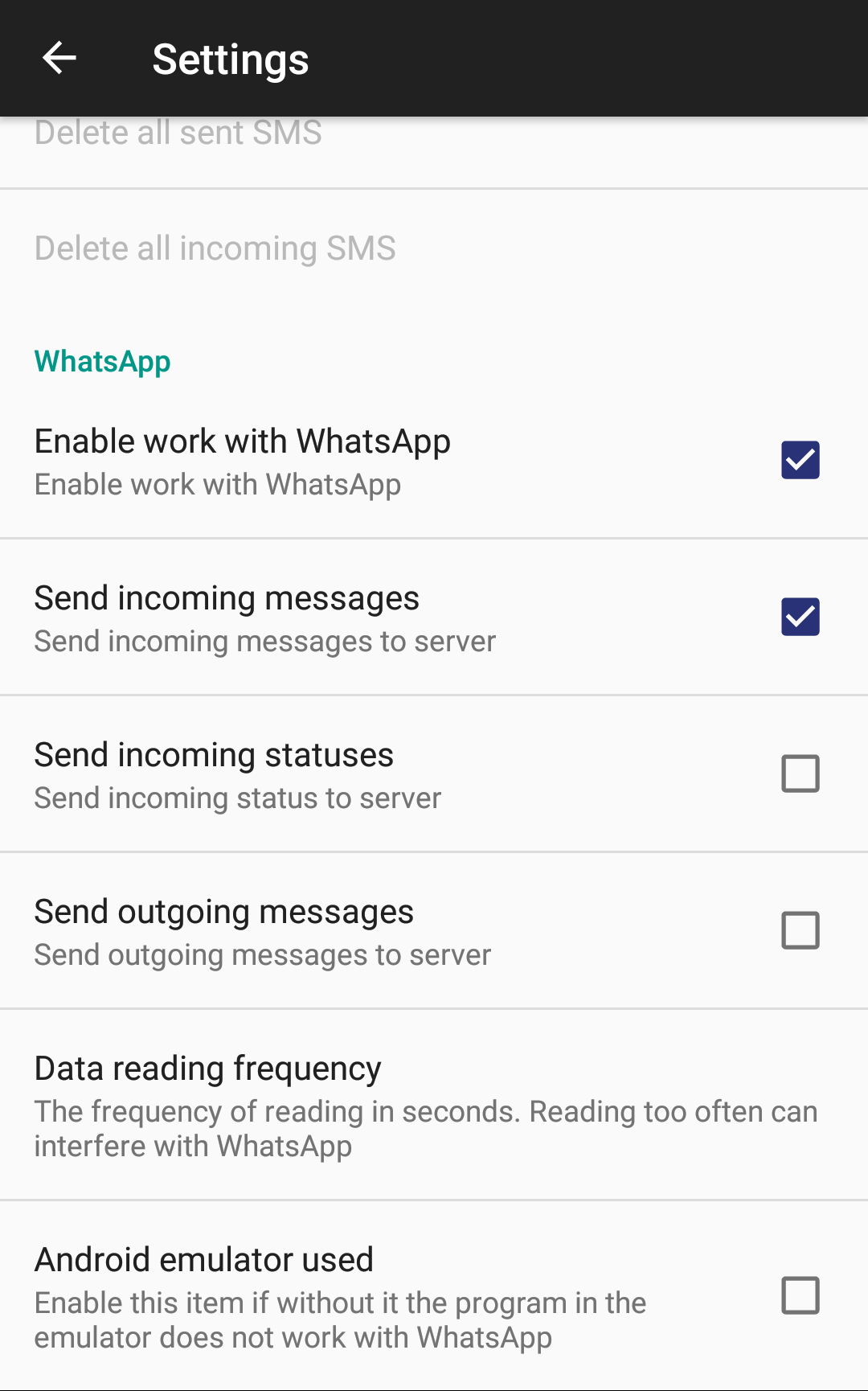 Settings Items:
"Send incoming messages"
- determines whether incoming messages from WhatsApp will be sent to the SemySMS service
"Send incoming
statuses
"
- determines whether incoming statuses from WhatsApp will be sent to the SemySMS service
"Send outgoing messages"
- determines whether outgoing messages created manually in WhatsApp will be sent to the SemySMS service, these messages will be included in the list of outgoing messages on the site, only with the new status. Incoming and outgoing messages are collected from the moment the corresponding item is enabled in the settings, and does not affect messages of an earlier date.

"Data reading frequency"

- this item determines the frequency of reading data from the WhatsApp base in the phone, by default it is set every 10 seconds. The minimum value is limited to 5 seconds, as with a smaller value, there may be problems in the work of WhatsApp itself.
After you enable the "Enable work with WhatsApp" item, one or two cards for the WhatsApp and WhatsApp Business applications that are currently installed on your phone will appear in the main application window. Each of the applications can be linked to the site and used to send messages. On the site they will be shown as separate devices.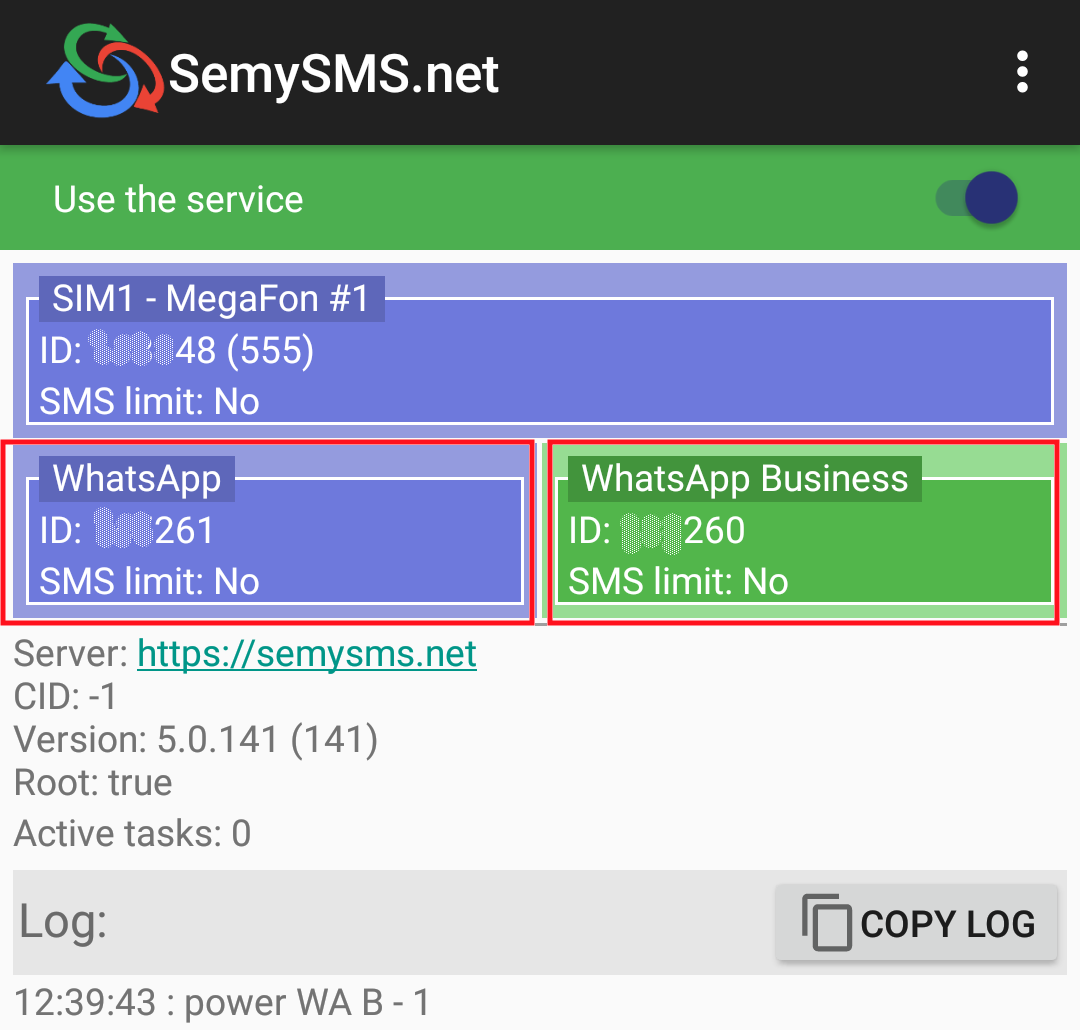 The principle of operation of this mechanism is that the SemySMS application accesses the database of the installed WhatsApp application, reads messages from it, and also writes new messages for sending. For the messenger, it looks as if the person himself is doing it manually.